A new cruise dawn is rising in the…
A new cruise dawn is rising in the East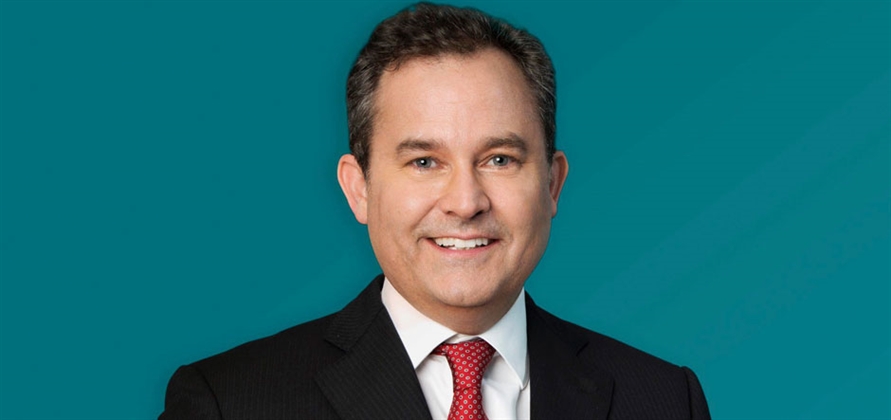 This article was first published in the Spring/Summer 2019 issue of Spring/Summer 2019 issue of International Cruise & Ferry Review. All information was correct at the time of printing, but may since have changed.
If you want to know about the future of travel, you need to look East. With a rapidly growing middle and upper class and a population of 1.4 billion, China is quickly becoming the pacesetter, particularly when it comes to cruising. According to the Cruise Line International Association (CLIA), Asian cruise passenger numbers grew from 775,000 to nearly 4.05 million between 2012 and 2017 – an estimated 39% compound annual growth rate. Travellers from mainland China accounted for close to 60% of the total number of passengers.
One man at the forefront on this revolution is Thatcher Brown, president of Dream Cruises and managing director of Crystal Cruises Asia, the premium brands operating as part of Genting Cruise Lines. Dream Cruises launched its first ship, Genting Dream, in November 2016 and World Dream in the following year, welcoming its one millionth passenger in Hong Kong last October. Brown puts that success down to clever timing. "We studied the market carefully and had identified a gap for an authentic Asian based high-end cruise brand," he says. "Genting Dream introduced a fresh and unique cruising experience for Asian passengers, which offers a powerful combination of unique food and beverage options, world-class entertainment, destinations and service delivery concepts. We challenged cruising norms and listened to guests."
A year later, the brand launched its second ship, World Dream, doubling the fleet capacity. "Many cruise lines are now homeporting ships in Asia, but Dream Cruises was purpose-built for the market," says Brown. "As an Asian company that pioneered cruising 25 years ago, Genting understands Asian cruisers like no other company in the world."
In other words, Genting knew how to tailor Dream Cruises' offering to its target market. "From the planning to the design stage, every aspect of Dream Cruises' ships reflects Genting's long history of providing specialised cruise products and offerings for our Asian guests – ranging from our luxurious accommodations in The Palace, to our tailored food and beverage selection and the choice of entertainment and activities," explains Brown. "At the very core, what sets Dream Cruises apart from our competitors is our commitment and ability to offer quality products and services that are Asian at heart and international in spirit."
Next up for the line was Explorer Dream, which debuted this April. "The ship further increases our overall fleet capacity and will soon extend the brand recognition to 300 million Chinese in Shanghai and Tianjin this summer, as well as open up markets like Australia and New Zealand this winter," says Brown, referencing the fact that this year will see Dream Cruises sail outside of Asia for the first time when it embarks on new itineraries 'Down Under'.
Brown says the Asia market is only set to grow, citing the reasons as the expanding middle-to-high income class across Dream Cruises' source markets and the fact that the Asian cruise market has very low penetration compared to the US market.
"Over time, we believe the number of Asian cruise vacationers will continue to grow substantially as it has over the past few years, with China already being the second largest cruise market globally and likely to become the world's largest cruise market over time," he comments.
"Our brand-building efforts include offering highly targeted and appealing products with unique itineraries and activities, coupled with strategic pricing to meet the various levels of needs and wants within the Asian high-end segment. We are also growing the high potential rail-cruise and fly-cruise sectors, as well as the Meetings, Incentives, Conferences and Exhibitions segment. Plus, we look at generational trends in our various source markets and design products and offerings that have relevant appeal. Our Zouk at sea entertainment product and virtual reality game centres, for example, appeal to the millennial generation." Excitingly for Brown and Dream Cruises' passengers, the company has ordered two Global Class ships from MV Werften shipyard in Germany, which is also owned by Genting. These ships were originally destined for sister brand, Star Cruises, but Brown says that "the opportunity to launch Asia's newest cruise brand with Dream Cruises and the two new mega ships won over extending the existing Star Cruises brand at the time." He adds: "Genting Cruise Lines had started planning the growth of Star Cruises' new Contemporary Class cruise ships, which will rejuvenate the brand in the coming years and lead the development of smaller, regional cruise hubs in Asia."
Brown says that the new Global Class ships, the first of which is set to join the fleet in 2021, "are designed specifically for the rapidly growing Asian cruise market, mirroring their daily lives with the use of intelligent technology." He lists biometric authentication capabilities, improved personalisation and service delivery; and contextual marketing to manage guests flow as key technological advancements. Guests can also expect enhanced online and mobile app experiences that are designed to eliminate the classic pain points throughout the end-to-end guest journey, such as unnecessary queuing.
Each of the Global Class ships will be 342 metres long, 46.4 metres wide, 204,000gt and able to accommodate about 5,000 passengers in 2,500 cabins based on a twin share basis. Other features will include a cineplex, an Asian spa, multiple authentic Asian dining experiences including fast-casual food alternatives, innovative shopping facilities, luxury retail boutiques and more. There are also moves to reduce Genting's carbon footprint.
"Dream Cruises remain committed to sound environmental practices in which a high standard of responsibility has been established to preserve the environment in which we operate," says Brown. "These include increasing energy efficiency, conservation of fuel and water, reducing solid waste generation, exploring liquified biogas solutions for our future newbuilds, increasing recycling, protecting marine life, preventing oil pollution."
There's never been a more exciting time for the cruise market in the East.