Making Waves: Genting Group's Loui Lim
Making Waves: Genting Group's Loui Lim
This article was first published in hk.asiatatler.com. All information was correct at the time of posting, but may since have changed.
As far as the ultimate New Year's Eve goes, what could be more spectacular than counting down to midnight on a yacht under a fireworks-festooned Sydney Harbour Bridge? Only this: alighting from that yacht, boarding a private jet, flying back in time and doing it all again on the sandy shores of Honolulu.Celebrating New Year's Eve twice in 24 hours is one of many once-in-a-lifetime experiences that Loui Lim has amassed in his 31 years. The grandson of the late Malaysian gaming magnate Lim Goh Tong, Loui has partied with German Chancellor Angela Merkel (at one of her New Year's Eve shindigs, no less), taken a sunrise safari via hot air balloon over Kenya's Maasai Mara wilderness, and savoured Austrian master Gustav Klimt's artworks in private at Vienna's Belvedere Palace ("It's a magical feeling to have a palace entirely to yourself," he says).
A CHARMED LIFE
Before attending the UK's prestigious Harrow School, Loui spent his childhood running around the hotels and casinos that his father, Genting Group chairman Lim Kok Thay, operated in Malaysia. When big acts came to the resorts, Loui would sneak backstage to meet showgirls, pet white tigers and learn the secrets to magic tricks. "Often I felt like I was living in my own movie," he says.
Loui now works for his family's multibilliondollar Malaysia-based empire, which stretches from Birmingham to the Bahamas and encompasses casinos, plantations, theme parks, resorts and cruise lines. At Genting Hong Kong, he has two roles: executive vice-president of new ship designs for Genting Cruise Lines (which includes Star Cruises, Dream Cruises and the ultra-luxury Crystal Cruises) and vice-president of leisure and hospitality for Genting Malaysia's land-based resorts.
The nature of his job means he's often in beautiful places with powerful people doing enviable things. His Instagram handle, @llimshady, is unsurprisingly peppered with selfies in private jets, designer ensembles and azure waters.
CUTTING HIS TEETH
He's the first to admit he leads a charmed life, but there's a lot more to Loui than his sartorial flair and family name. He's a hard worker with a lot to prove. "A last name can only take you so far," he says. "You still have to prove yourself, you sink or swim, and family businesses would not have these lasting legacies if the people running them were not capable. Business is still a game of survival of the fittest."
A straight-A student, Loui was awarded an art scholarship at Harrow and even had a painting he did in high school exhibited by Sotheby's. Afterwards, he studied at London's Bartlett School of Architecture and while he never practised as an architect, he uses those skills in his role overseeing the construction of ships.
"I am very hands-on with the designing of our cruise ships, yachts, hotels and casinos," says Loui, who moved to Hong Kong, where his brother is also based, after graduating. "My role goes further than design, as I try to envision the complete guest experience, from the interiors down to the branding and marketing."
CHANGING THE TIDE
Since coming on board, Loui has spearheaded some fundamental cultural changes at Genting. "Our company is quite traditional and all of our senior management have been with us a long time," he says. "I try to bring a fresh perspective and new set of eyes to the table." As a millennial who has grown up around hospitality and luxury, he feels he understands the aspirational demands of the younger generation. Specifically, he's trying to shift the company's focus from gaming to travel, wellness and entertainment.
He sees Dream Cruises, which offers a holistic leisure experience, as a game-changer in this respect. "Most people in Hong Kong are familiar with our cruise ships but in the past they have associated them with gambling," he says. "With the introduction of Dream Cruises, we have really started to evolve and change that perception."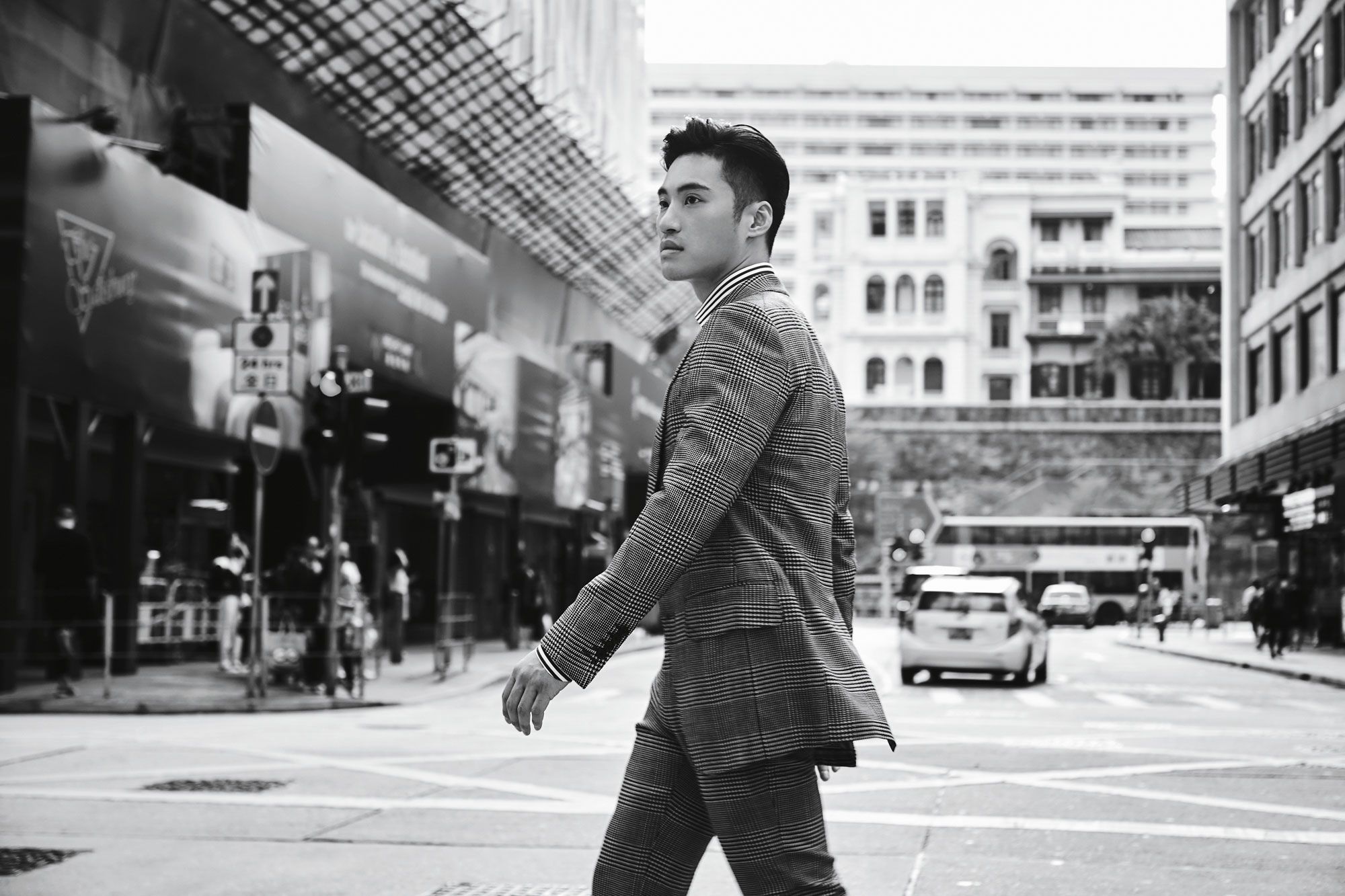 Furthermore, he's steering the brand towards a lucrative niche: catering to the Asian traveller. "Our process starts off by understanding the Asian guest sentiment and incorporating their behaviours into the designs of our spaces," he says. As such, his team has redesigned the traditional ship lobby as a communal hub, with a mah-jong area, luxury retail, live entertainment and open dining. Asian reflexology spas are also included.Loui's latest project was the multimillion-dollar renovation of Dream Cruises' newest fleet member, Explorer Dream. The ship was redesigned to suit the needs of the modern traveller and relaunched in April. It is currently based out of Shanghai and, during the winter, will be repositioned to Australia and New Zealand.
FAMILY TIES
Until the death of Lim Goh Tong, Loui lived in a multigenerational family home with his paternal grandparents and aunts, uncles and cousins. "Every night we would have up to three or four families sitting around the table for dinner," he remembers. "I feel that migrant Chinese families are a lot more traditional and close-knit; we still uphold a lot of ancestral traditions from China that are no longer popular."
See also: 60 Hong Kong Scions Who Are Making Their Mark 
Loui's grandfather's story is the quintessential rags-to-riches tale. As a teen, Goh Tong helped feed his family by selling vegetable seeds by the road in Mainland China. At the time of his death in 2007, he was a US-dollar billionaire. Having the opportunity to live at close quarters to his idol is something Loui cherishes.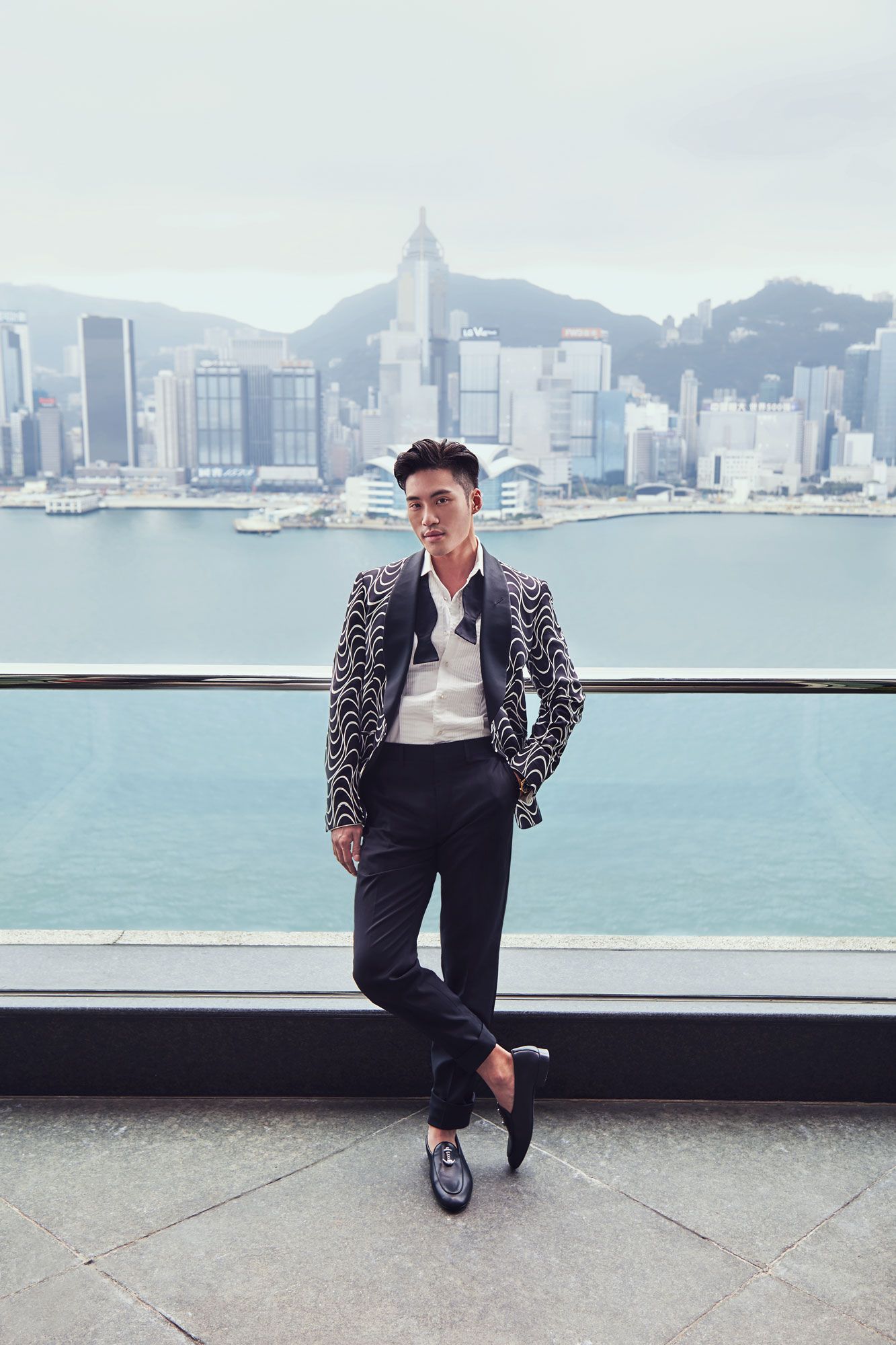 "My grandfather is an incredible inspiration to me," he says. "He was a kind person from a simple background who could connect with just about anybody. His humility, determination and perseverance are a constant reminder to stay grounded and focused." Loui only fully comprehended his grandfather's legacy when thousands of mourners showed up at his funeral. "Watching complete strangers burst into tears was a turning point for me as the realisation sunk in that society had lost a kind and legendary soul."His own father, Lim Kok Thay, is Loui's everyday mentor, however. "He is constantly pushing me to do my best. His belief is in learning by observing, so since a young age I have attended his business meetings and work trips."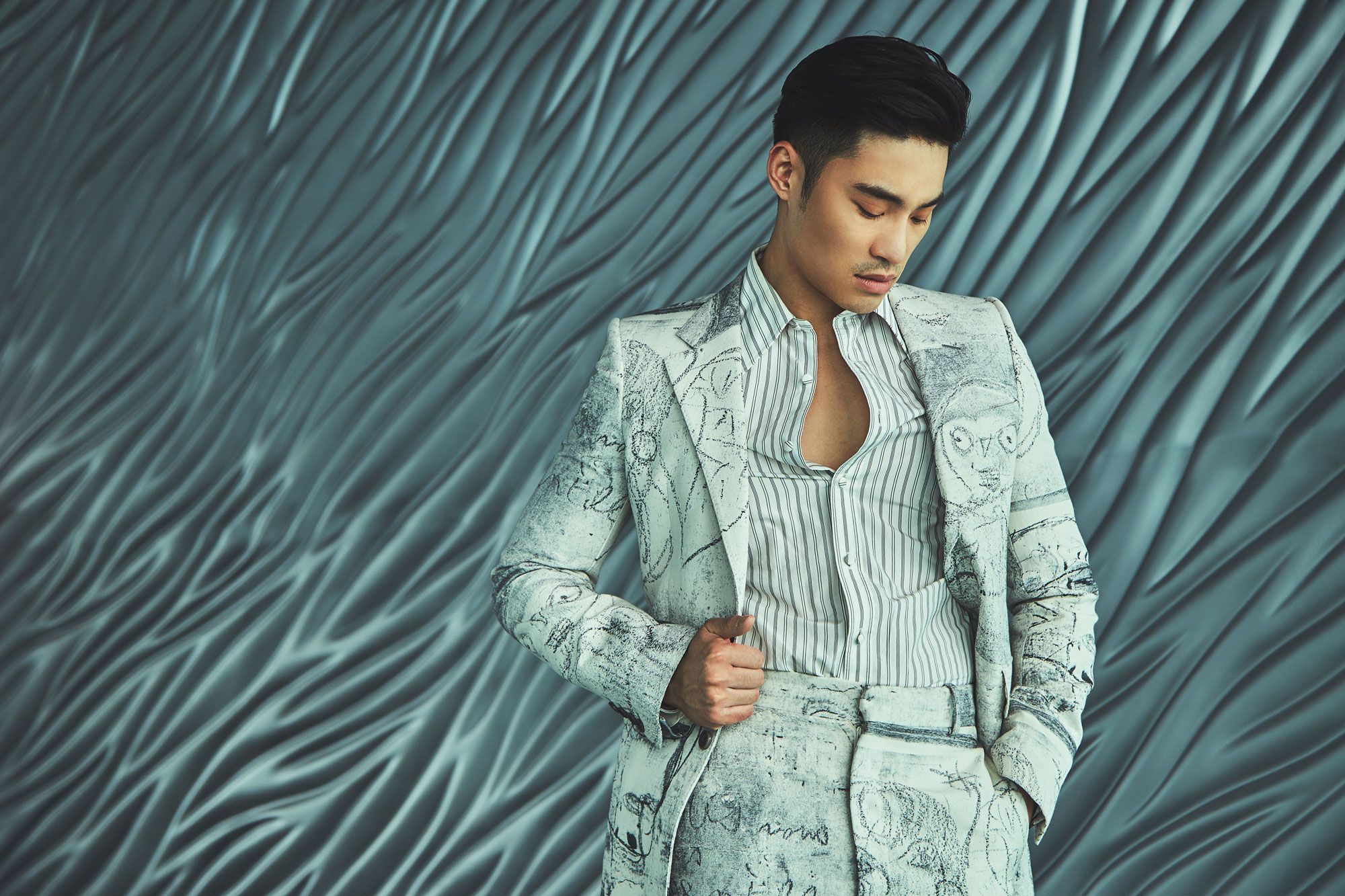 Loui wears a jacket, shirt, trousers by Alexander McQueen (Photography: Dino Busch/Hong Kong Tatler)
These next few years are sure to be some of Loui's busiest ever. The portfolio of properties he oversees now spans a beach club resort in the Bahamas and a ski lodge in Beijing (the city set to host the Winter Olympics in 2022), and he's in the midst of developing a "next generation" theme park to complement Genting's resorts in Malaysia.At the same time, he's overseeing the building of Dream Cruises' biggest ship, which will carry 5,000 passengers and include a waterpark, a theme park with the longest rollercoaster at sea, a multiplex cinema and theatres for the performing arts. "The Global Class ships are purposefully designed to evolve Dream Cruises into a global cruise brand. We aim to meet the expectations of our guests at sea while providing them with a completely unique experience."While he may feel like he needs to live up to the business community's expectations of him, so far it seems he's sailing through.